Want to snag some designer home decor at a significant discount, while doing good for those in need? Then get ready for Thrift Studio, the annual month-long pop-up from Dwell with Dignity. From August 26 through September 24, donated high-end furniture and home decor pieces will be on sale, presented in vignettes created by nine leading Dallas-area designers.
For its 12th year, Thrift Studio will pop up in the Dallas Design District at 1506 Market Center Blvd, a 10,000-square-foot space that will be free to enter and open to the public. A full 100% of sales will benefit Dwell with Dignity's nonprofit mission: changing lives by bringing good design to families who can afford it the least.
Using their skills as designers—along with help from volunteers and donors—Dallas-based Dwell with Dignity makes a difference by installing interior design for families and community spaces that need it most, creating a foundation for "stability, comfort, and pride" that changes the course of people's lives.
A designer touch, a good buy, a good cause
Thrift Studio will feature tastefully created vignettes curated pro bono by several local designers, showrooms, and retailers. Each vignette will showcase donated high-end furniture and home decor in a unique visual style. This year's contributing designers include Burkle Creative, Hayslip Design, Jena Salmon, Kristin Mullen, Lark Interiors, The Loveliest Home, ML Interiors Group, Peacock Alley, and Scout Design Studio.
Thrift Studio will also feature over 65 original art works donated by local artists, available for purchase during the pop-up.
Preview Party on Thursday, August 25
The Dwell with Dignity preview event will provide folks a first look and access to the designer vignettes. Attendees will be the first to shop "for the best deals of the season" in advance of the store opening to the general public. Tickets for the Preview Party are $175.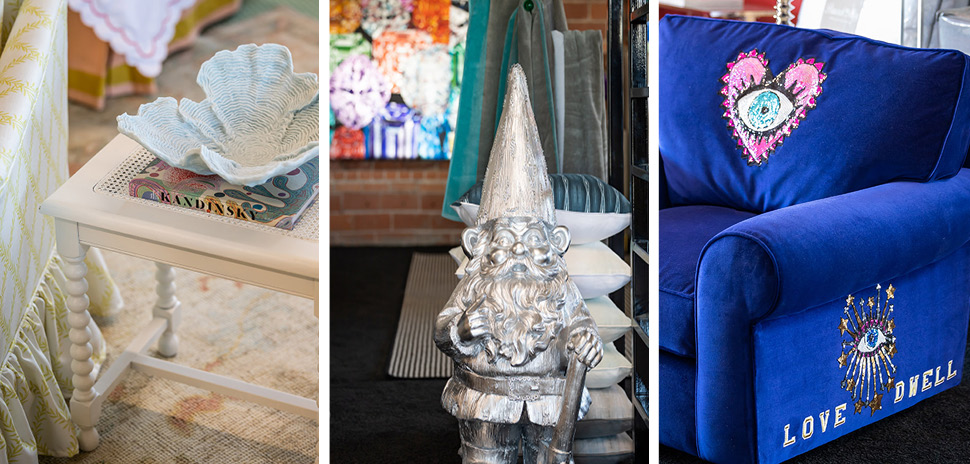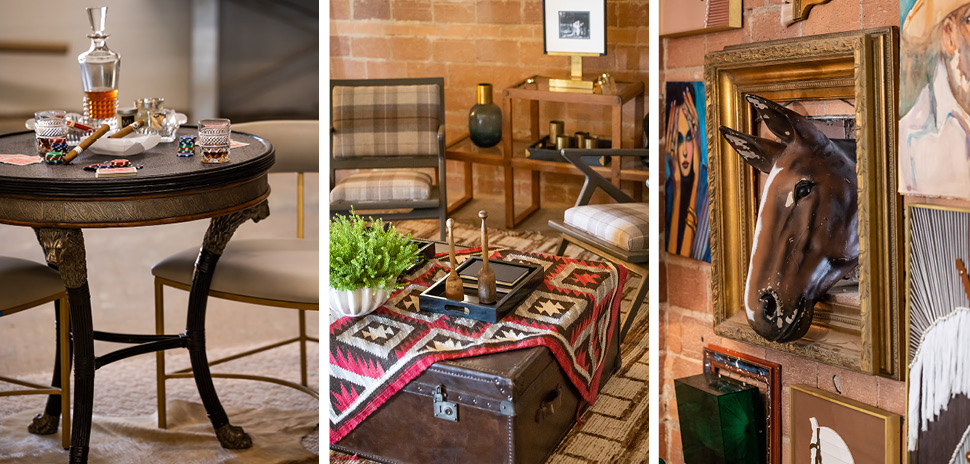 First-ever 'Social Impact Marketplace'
In a first for Thrift Studio, three Saturdays in September will feature a Social Impact Marketplace—a dedicated space devoted to a local nonprofit. The featured nonprofits will benefit directly from the products they sell, helping them secure critical funding while increasing awareness of their missions.
The Saturday Marketplaces will feature these nonprofits:

September 3: The Worthy Co. The Net's social enterprise that empowers women survivors of trafficking, prostitution, and addiction, will offer survivor-made goods including jewelry, candles, and more. 100% of every purchase will help provide dignified and sustainable employment for survivors of trafficking.

September 10: The Welman Project, a free resource that distributes surplus goods from local companies for creative reuse in the classroom and beyond, will offer collage packs with "vintage ephemera," kits to "help little makers to dream big," and repurposed objects redesigned for unique home decor. The packs will support free supplies for Dallas-Fort Worth teachers while reducing waste through reuse.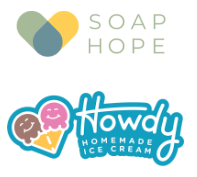 September 17: My Possibilities and Howdy Homemade. My Possibilities is the North Texas leader in vocational education for adults with intellectual and/or developmental disabilities. Its marketplace will feature natural home and body care products from Soap Hope. Soap Hope trains, employs, and supports My Possibility students. Profits generated will help fund My Possibilities' nonprofit work.
Howdy Homemade aims to employ people with developmental and intellectual disabilities, providing them with the opportunity to learn valuable skills behind the counter. At the marketplace, Howdy Homemade will serve select offerings of its ice cream products.
Connecting with 'socially conscious shoppers'
Ashley Sharp, executive director at Dwell with Dignity, says the nonprofits featured above have been key connectors for her organization, "referring us to families, providing wraparound services to help our families continue to thrive, being champions of our work, and more."
"This is why we're excited to launch the Social Impact Marketplace to invite local nonprofits to Thrift Studio, connect them with socially conscious shoppers, and help them gain the capital they need to provide their services to the North Texas community," Sharp added in a statement.
Like previous years, this year's Thrift Studio will provide one-third of the annual operating revenues of Dwell with Dignity. so it can continue to provide transformational interior design services for those in need. To date, Dwell with Dignity says it has completed over 200 home design projects and 30 community spaces, and in 2021 served more than 3,700 people through its home and community projects.